INDIANAPOLIS
Criminal Defense Attorneys
If you need a criminal defense attorney, very few people can help you protect yourself, but a good criminal defense attorney is one of them. If you or someone you love finds themselves accused of a crime, it is imperative that the lawyer representing the accused has the expertise to navigate the potential pitfalls.
Put our years of criminal defense expertise to work protecting you. Criminal defense routinely requires complicated legal analysis, and even very small details can make all the difference in a criminal case. Our office is committed to helping you navigate the murky waters of the criminal justice system.
Why You Should Hire a Criminal Defense Attorney
Choose to help yourself by contacting our office today. The consultation is free and easy to schedule.
RIGNEY LAW LLC
Experienced Attorneys
A great criminal defense attorney is not made overnight, or even in three years of law school. It takes years and years of practical experience, going into Court day after day and fighting the fight. The attorneys at Rigney Law LLC have already put the work in, and can put those years of experience to work for you. When your liberty is at stake, the quality of your attorney may be the difference between prison and freedom. No attorney can guarantee your result, but you can count on the attorneys at Rigney Law LLC to see all the issues, and stand and fight to preserve your rights, whenever necessary.
We Put In The Effort
Of course, even the most experienced criminal defense attorneys will fail if they aren't willing to put in the work for their clients. At Rigney Law LLC, we understand that excellence in the Courtroom starts with effort behind the scenes and a willingness to put in the time necessary to put our clients in the best position possible. When preparation is the key to your success, the attorneys at Rigney Law LLC will come in early, work late, and do anything else to put our clients in the best position possible.
OUR ATTORNEYS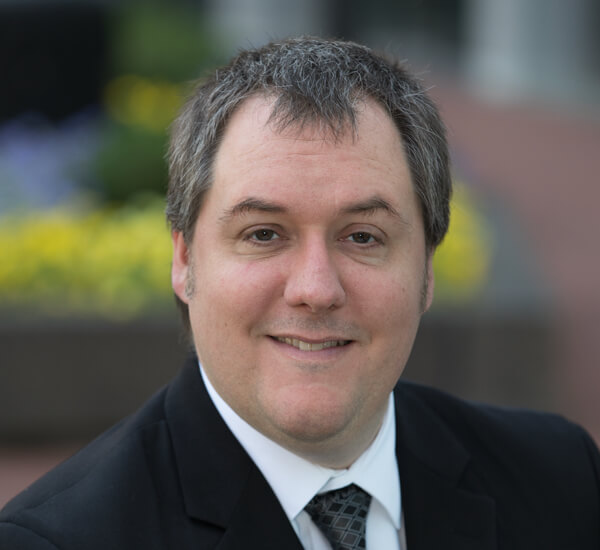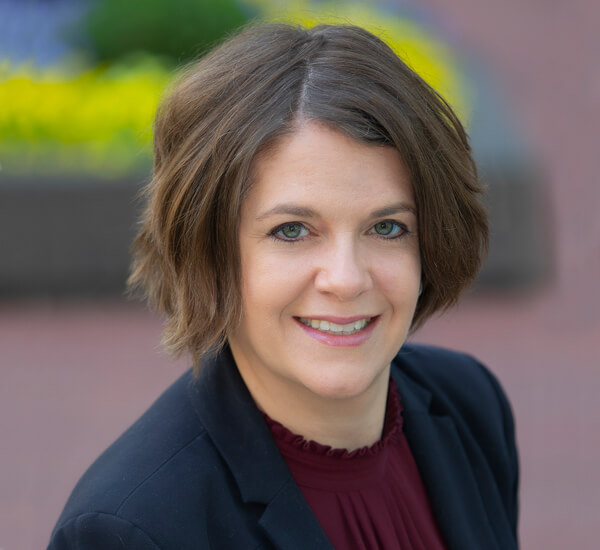 CLIENT REVIEWS
Jacob Rigney gave us and our son excellent legal representation. He attended court meetings the day before hearings to communicate with the prosecutor and others, answered all our phone calls and

texts, kept us always informed, advised us of potential challenges. We had had other legal representation before and could therefore appreciate the superiority of Jacob Rigney's commitment and efforts, which paid off, in every way.

read more
Norbert Krapf
21:34 03 Feb 20
Rigney Law was very helpful and prompt. I have appreciated these fine folks and they were invaluable. Thanks so much.
Sammie Cooper
18:53 03 Feb 20
Kassi was great to have on my side! She definitely got the best outcome for me in my situation. She goes above and beyond, and actually cares. She was very responsive to any questions I had. The

whole experience was very personable as well. I would definitely hire her again to represent me!

read more
Crystal Lane
17:52 08 Jan 20
Kassi had my LIFETIME HTV SUSPENSION REVERSED!!! I'm still kinda numb over the whole ordeal. I'm a 47 year old man that never thought I would ever be a legal driver again. She is kind understanding

and great at her job she does what she says and doesn't beat around the bush. She also does it in a timely manner. Overall great experience with her.

read more
Keith Polson
03:02 18 Dec 19
Professional, Kind, Knowledgable and Responsive! Kathy was a pleasure to work with. She has a sense of urgency with outstanding knowledge of the law. She communicated quickly and efficiently. Thank

you, Kathy for taking your job seriously and ultimately helping someone in their time of need.

read more
LAURA HARRIS
16:11 12 Dec 19
I called the 24 line and spoke to Jake regarding some questions I had and he was great!! I told him about what happened and asked several questions and Jake was very kind and explanatory and walked

me through everything! He helped me understand the process and never tried to take advantage of my situation. He even told me I didn't need to hire an attorney and my issue was a simple fix and paying expensive attorney fees was unnecessary. I hope I never need to but, I would call Jake back and hire his team in a heartbeat. I would highly recommend them. Thanks Jake!

read more
Elisha Duncan
02:52 22 Nov 19
Mrs Kassi Rigney is an outstanding attorney! she truly cares about her clients and does everything within her power to get the best results possible.she treated my wife as if she were her only

client. she always returned and initiated, phone calls, emails and texts at her earliest convenience. always kept us in the loop and was completely honest every step of the way. I cant thank her enough!.. i didn't have the privilege of meeting Mr Rigney, but im sure he is no different. i would recommend Rigneylaw to anyone!!

read more
Dave Miller
02:05 08 Nov 19
Phenomenal Law Firm. Kassi is the absolute best. She is very upfront, honest, caring, and extremely hard working. Payment plans were great/ flexible. All of my questions were answered quickly and

honestly. If you want strong representation, please, look no further and retain Kassi ASAP. I highly recommend Mrs. Rigney and her team.. can't thank them enough.

read more
Rio Borondy
09:13 05 Sep 19
I was a nervous wreck trying to find an attorney Jake was very fast at returning my call and reassuring me when can beat this case. Unfortunately he had a tragic loss in his family and I was then

given Kassi as my attorney and she is one amazing attorney asked me what I wanted the outcome to be and with in one court apperance I had a diversion which i already had one so she deffiently was a life saver and got the results I was hoping for. If you want to hire an attorney who keeps you in the loop who is smart and easy to work with these are the two you want to hire. No matter how scary this proccess is i felt at ease knowing i had them on my team and they were always right there for me. Thank you both from the bottom of my heart your truly caring and highly intelligent and know your laws !!!

read more
Sherah Brooks
14:42 16 Aug 19
Jacob is great to work with! Professional and knowledgeable.
Dathan Echols
13:34 21 Jul 19
Kassi was the first and quickest lawyer to call me back about a legal matter I was involved in, and this was during the weekend! She was always available to answer my questions, so professional,

excellent follow up, and represented me very well in court. I couldn't be more pleased with a firm. I trusted them to take care of my needs and she was always prompt. So glad I found Rigney Law and I would recommend them to anyone who needs a superior attorney who is 100% on your side at all times. Thank you for fighting for me and making the process as stress-free as possible. Your team is the best in Indy!

read more
Heather H.
19:11 18 Jul 19
The whole team at Rigney Law kept me well informed with the process. Would absolutely recommend their services if you need them.
Bret Laurent
14:19 25 Apr 19
Kassi gave me a consultation over the phone. We decided I did not need her services, however, based on that 5 minute phone call alone, she will be the one I call if I need an attorney.
Thad Constructs
05:20 21 Apr 19
I retained Kassi Rigney, from the moment I had first talked to her on the phone I had a great feeling about her. I met her in person and had no doubt that she would handle my case in the best way

possible. I was facing 3 felonies. Today I am more than blessed to say my case got dismissed and no felonies , or misdemeanors are on my record. Defiantly someone I would retain again or refer to family members or friends.

read more
Kaylin Osterman
16:41 22 Mar 19
Professional, helpful, understanding. Took care of everything I needed and helped process go smoothly.
Timothy Western
17:04 19 Mar 19
I retained Kassi Rigney to defend me in a case of which I was falsely accused. She worked hard and got all charges dismissed. Great job Kassi!
shawn powell
18:32 08 Feb 19
Mr. Rigney was extremely helpful in getting my case resolved. He was very professional and always available to answer any of my questions. Coming from out of state, Mr. Rigney went above and beyond

to help put me at easy with the whole process.

read more
Krista Smith
14:48 24 Sep 18
RIGNEY NEWS
---
Expungement Wait-time Case Sparks Confusion
---
Convicted Felons May Face Federal Charges if Caught With a Gun
OUR PHILOSOPHY
1
---
What Is Your Goal?
Everyone in the justice system has a design, or at least a hope that things will turn out their way. But even if you can't articulate what your exact best-case scenario is, our office can help you understand what your options are, what your chances are, and what the best course of action is. No lawyer has spent their career delivering nothing but good news, but our office will always provide a frank assessment of your legal situation.
2
---
How Do We Get There?
The short answer is hard work on your behalf. The longer answer is that we take our years of experience in criminal law and use it to determine a multi-step course of action for your case. This process will include a full discovery review, an examination of the case for potential suppression issues, and plea negotiation. It may also include a bench trial, a jury trial, a guilty plea hearing, and/or a sentencing hearing. Whatever the result, an attorney at Rigney Law LLC will be with you every step of the way.
3
---
What You Need To Know
At Rigney Law LLC, we believe the only way our clients can receive the top-quality representation we want to provide is by being well informed regarding the issues that surround their case. We are committed to providing a direct and frank assessment of your case, whether that be good news or bad news. We can't promise it will always be good news—but we can promise that it will always be the truth. And, at the end of the case, we will be there helping you down the path you've chosen, no matter what direction the case goes.