INDIANAPOLIS
Criminal Attorneys
If you need a criminal attorney, very few people can help you protect yourself, but a good criminal defense attorney is one of them. If you or someone you love finds themselves accused of a crime, it is imperative that the lawyer representing the accused has the expertise to navigate the potential pitfalls.
Put our years of criminal defense expertise to work protecting you. Criminal defense routinely requires complicated legal analysis, and even very small details can make all the difference in a criminal case. Our office is committed to helping you navigate the murky waters of the criminal justice system.
Why You Should Hire a Criminal Attorney
People charged with a crime should hire a lawyer. Criminal law has so many different aspects to it. Even if the State of Indiana has a strong case to convict you, that doesn't mean that you don't have weaknesses that can be used to your advantage to get the best outcome for you.
If you are not trained with how to spot issues and problems, you have little to no chance of convincing a judge that you are right. An experienced attorney can identify weaknesses, pursue a defense, and obtain and submit evidence. It's really important to have a skilled lawyer by your side as a guide who can walk you through the system. An experienced lawyer can help you understand what is important and what isn't important so you can figure out what your options are and the best course forward for you is.
You need a skilled attorney to help you navigate the criminal justice system.
Choose to help yourself by contacting our office today. The consultation is free and easy to schedule.
RIGNEY LAW LLC
Experienced Attorneys
A great criminal attorney is not made overnight, or even in three years of law school. It takes years and years of practical experience, going into Court day after day and fighting the fight. The criminal attorneys at Rigney Law LLC have already put the work in, and can put those years of experience to work for you. When your liberty is at stake, the quality of your attorney may be the difference between prison and freedom. No attorney can guarantee your result, but you can count on the attorneys at Rigney Law LLC to see all the issues, and stand and fight to preserve your rights, whenever necessary.
We Put In The Effort
Of course, even the most experienced criminal defense lawyers will fail if they aren't willing to put in the work for their clients. At Rigney Law LLC, we understand that excellence in the Courtroom starts with effort behind the scenes and a willingness to put in the time necessary to put our clients in the best position possible. When preparation is the key to your success, the attorneys at Rigney Law LLC will come in early, work late, and do anything else to put our clients in the best position possible.
OUR ATTORNEYS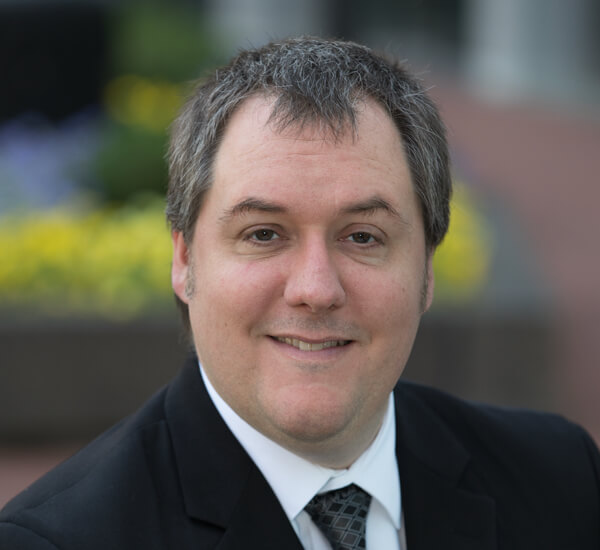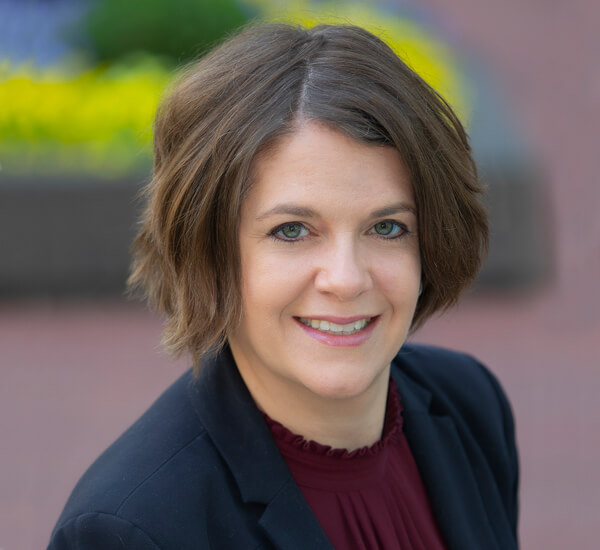 CLIENT REVIEWS
Kassi Rigney guided me through this legal issue promptly and efficiently! Very kind and friendly (even with ALL of my questions. The minute I first spoke with her, I was more at ease with my

situation. I was very pleased with my outcome and her price. Can't thank her enough!

read more
Myla Williams
19:59 02 Jun 22
Excellent customer service. Unfortunately not a match for our case but pointed us in the right direction and was very respectful
Hanna Weber
15:37 16 May 22
Mr. Rigney is a very responsive Attorney and highly knowledgeable.. He helped me through a very tough DUI charge. I highly recommend him and his team.
Thomas Waites
15:32 12 Apr 22
Wow where do I start..I'm so happy..I contacted Rigney Law, because I Couldn't afford to get my reinstatement fee paid.He did just what he said he would do, and after that , the rest was up to

me.My driver license are now reinstated. He Communicated With me on a regular basis.He has made me a very happy Woman. I recommend anyone to hire Rigney Law and his staff he will get the job done..Thank you so much..

read more
Angela Watts
06:03 05 Mar 22
Kassi Rigney was so incredibly helpful and supportive throughout my whole experience and subsequent mistakes after. The entire ordeal I went through had so much more peace for me internally knowing

that she was on my side. I definitely recommend her to anyone struggling with a case, she will get you the best outcome and help you along the way.She has a podcast too, which is super fun to listen for me on this side of sobriety.

read more
Robert Bartlett
20:41 09 Feb 22
I had Jake last year and he was amazing. He made me feel comfortable and was always in contact with me. He got a me a great deal , and even helped me after my case was done. I trust him for sure
yvonne hodge
20:21 19 Jan 22
Kassi Rigney is a amazing lawyer. She helped me tremendously and got my case closed with the best possible outcome. If you need a lawyer that will give you the best assistance possible she's your

woman.

read more
Stanley Cooper
15:17 19 Jan 22
Jacob Rigney is very responsive attorney and did a extraordinary job for my sentence modification. The whole process was much quicker than I ever imagined and I was very satisfied with the outcome !

I highly recommend his services and I would definitely use It again .

read more
Rita Marzahl
19:45 28 Dec 21
JR powers I had an expungement done there was very happy with my experience very fast very professional would highly recommend it for anyone and one of the cheapest attorneys I could find for what I

needed

read more
lilbitthecat
16:05 06 Dec 21
They did a great job with my case in a prompt and professional manner and I would highly recommend them to anyone.
Craig Staggs
23:25 29 Nov 21
He is very cooperative and is willing to put in the work if it is in your favor. I have no complaints as this was my first case and he helped guide me through the entire process. Great guy
Isaac Castro
16:42 22 Nov 21
I hired Kassi Rigney back in January of 2021. I had made a huge and awful error, but Kassi did not judge me. She gave me the guidance that I needed at the time I needed it most.If you need

professional law counsel, the judicial system and how things would work in the system, I highly recommend you call Rigney Law.I was totally lost. The police searched my residence and it was the most humiliating experience ever. I called Kassi the same day. The judicial system is the best in the world. But if you do not understand how things move in the system, you will wonder why things move the way they do.I called Kassi many, many times. She always answered my questions and I felt much better afterwards. Yes, I did a bad thing, and yes I paid my debt back. But, without Kassi being there, I know I would have had some very well chosen words for the Judge on my case.Again, she did an outstanding job for me. If I need a lawyer again I would not hesitate to hire her once again.You never know how life will change, but it is nice to know that someone has your back or your six. Kassi is the best. Sincerely, Jan

read more
Jan Snider
16:15 22 Nov 21
Excellent attorney ,who actually does work for u and gets results and does not overcharge u. Will use again if needed. Thanks again for the help.
Steve Schlenker
17:14 29 Sep 21
Very helpful and efficient! Helped my husband and was on time to court!
Ashley Cook
23:27 23 Jun 21
Real nice attorney listen to give good advice and no false promises true to his words
Aleasha Ross
13:47 10 Jun 21
Very professional. Very fast and efficient. Took care of my issue very quickly. Very fair compensation. Highly, highly recommend.
Daniel Walker
15:10 23 Mar 21
After my hubby was denied previously for an expungement Kassi Rigney said not to worry she filed his expungement and it was granted, his cases are not viewable and no hearing to attend we were so

surprised and happy. Kassi is very pleasant, professional, focused, driven, attentive to your concerns, reliable, available, explains in detail what's going on, answers and returns calls promptly and most of all she delivers. I just want to thank you Kassi Rigney for outcome of this case and i recommend her to everyone I know who needs her services💎💝💯🎊

read more
Queen Godemis
13:04 23 Mar 21
I'm so thankful for Kassi I was almost a felon in prison about to loose everything if I didn't have her help she got me out a lot of trouble and I will recommend her to any and everybody.....
Lovely Santana
16:19 13 Mar 21
My car was placed on a forfeiture hold and Rigney law office was able to retrieve my car for me. Whenever I had questions, they were available to assist me. This law office was professional and

responsive in a timely matter. I couldn't thank them enough.

read more
Sherry Hill
19:08 11 Feb 21
He's personable, responsive and makes the process as easy as possible
Kristin Jeter
14:59 22 Dec 20
The utmost professional person i have ever dealt with. When she said i would hear from her, i did. Honesty, Integrity, Professional,Understanding,Willing to work for you and with you. If i had 3

Thumbs. She would get all 3. Thank You!

read more
Robert Clark
00:31 17 Nov 20
Rigney Law is the right legal team to help you with your UOI case. Thank you Kassi!
Very professional to the point very responsive great job lasso thank you very much
Mark Lancaster
21:08 07 Oct 20
Kassi Rigney helped me when no one else would because it wasn't their concern. I had a minor paperwork issue and I just needed a little guidance. Not only was Kassi willing to help me but she also

explained that it would be easiest to do over the phone. She went on to explain that there was no need to charge me because the solution was so quick and simple. I am very grateful for Kassi Rigney. She is kind, considerate and posseses good moral character. I highly recommend Rigney Law LLC!

read more
Me. Rigney was so helpful and informative even though he wasn't the type of attorney I needed. He helped point me in the right direction. Very kind and helpful and was able to get me in for an

appointment within 1 day of calling.

read more
Brittany Hart
08:45 18 Aug 20
Jake Rigney went above and beyond for me during a very difficult and stressful situation. Jake to me is extremely knowledgeable, caring, and dedicated to get the best for you.There is know better

lawyer to have your back than Jake.

read more
Michael Butler
10:42 03 Jul 20
Kassi Rigney for me what no other "Attorney" could and that's give me my life back!! I've been dealing with my driving license for 10 plus yrs and she came in one attempt and got me in the position

where I can drive past law enforcement and smile! And on top of that it was out of Johnson Co. if that says anything 👊🏿 just make sure you keep your end of the rope and she will pull hers believe that!! Top notch firm on deck by the way my name is Donald Williams Thank you Kassi you're the greatest 💯💯💯

read more
UltraBlue Daichi
02:57 26 Jun 20
Very impressed on how quick my situation was handled, Thank you Kassi.
Joe Escamilla
03:10 05 May 20
Jake he's very friendly and kind.i would recommend him to everyone I know.he's 5 stars! he will take care of you and all your need.thank you Jake everything you did for me i really appreciate it.
van thawng
23:29 12 Apr 20
Jake helped me through the process and got the best result. He is very responsive and professional. The fee is reasonable and worth it. If you looking for a best attorney with reasonable fee. Highly

recommended.

read more
Emmie Ngamprawan
16:26 05 Mar 20
Did a thorough and great job representing me. Always available when and happy to answer any and all questions I had. Recommend highly.
Jonathan Runnels
14:32 27 Feb 20
Jake went above and beyond for me during a very difficult and stressful situation. Saying he was extremely knowledgeable and helpful would be a gross understatement. I really do not believe there is

a better guy to have on your side in Indianapolis.

read more
Christopher uland
15:33 23 Feb 20
Jacob Rigney gave us and our son excellent legal representation. He attended court meetings the day before hearings to communicate with the prosecutor and others, answered all our phone calls and

texts, kept us always informed, advised us of potential challenges. We had had other legal representation before and could therefore appreciate the superiority of Jacob Rigney's commitment and efforts, which paid off, in every way.

read more
Norbert Krapf
21:34 03 Feb 20
Rigney Law was very helpful and prompt. I have appreciated these fine folks and they were invaluable. Thanks so much.
Sammie Cooper
18:53 03 Feb 20
Kassi was great to have on my side! She definitely got the best outcome for me in my situation. She goes above and beyond, and actually cares. She was very responsive to any questions I had. The

whole experience was very personable as well. I would definitely hire her again to represent me!

read more
Crystal Lane
17:52 08 Jan 20
Kassi had my LIFETIME HTV SUSPENSION REVERSED!!! I'm still kinda numb over the whole ordeal. I'm a 47 year old man that never thought I would ever be a legal driver again. She is kind understanding

and great at her job she does what she says and doesn't beat around the bush. She also does it in a timely manner. Overall great experience with her.

read more
Keith Polson
03:02 18 Dec 19
I called the 24 line and spoke to Jake regarding some questions I had and he was great!! I told him about what happened and asked several questions and Jake was very kind and explanatory and walked

me through everything! He helped me understand the process and never tried to take advantage of my situation. He even told me I didn't need to hire an attorney and my issue was a simple fix and paying expensive attorney fees was unnecessary. I hope I never need to but, I would call Jake back and hire his team in a heartbeat. I would highly recommend them. Thanks Jake!

read more
Elisha Duncan
02:52 22 Nov 19
Mrs Kassi Rigney is an outstanding attorney! she truly cares about her clients and does everything within her power to get the best results possible.she treated my wife as if she were her only

client. she always returned and initiated, phone calls, emails and texts at her earliest convenience. always kept us in the loop and was completely honest every step of the way. I cant thank her enough!.. i didn't have the privilege of meeting Mr Rigney, but im sure he is no different. i would recommend Rigneylaw to anyone!!

read more
Dave Miller
02:05 08 Nov 19
Jacob is great to work with! Professional and knowledgeable.
Dathan Echols
13:34 21 Jul 19
Kassi was the first and quickest lawyer to call me back about a legal matter I was involved in, and this was during the weekend! She was always available to answer my questions, so professional,

excellent follow up, and represented me very well in court. I couldn't be more pleased with a firm. I trusted them to take care of my needs and she was always prompt. So glad I found Rigney Law and I would recommend them to anyone who needs a superior attorney who is 100% on your side at all times. Thank you for fighting for me and making the process as stress-free as possible. Your team is the best in Indy!

read more
Heather H.
19:11 18 Jul 19
The whole team at Rigney Law kept me well informed with the process. Would absolutely recommend their services if you need them.
Bret Laurent
14:19 25 Apr 19
Kassi gave me a consultation over the phone. We decided I did not need her services, however, based on that 5 minute phone call alone, she will be the one I call if I need an attorney.
Thad Constructs
05:20 21 Apr 19
I retained Kassi Rigney, from the moment I had first talked to her on the phone I had a great feeling about her. I met her in person and had no doubt that she would handle my case in the best way

possible. I was facing 3 felonies. Today I am more than blessed to say my case got dismissed and no felonies , or misdemeanors are on my record. Defiantly someone I would retain again or refer to family members or friends.

read more
Kaylin Osterman
16:41 22 Mar 19
Professional, helpful, understanding. Took care of everything I needed and helped process go smoothly.
Timothy Western
17:04 19 Mar 19
Mr. Rigney was extremely helpful in getting my case resolved. He was very professional and always available to answer any of my questions. Coming from out of state, Mr. Rigney went above and beyond

to help put me at easy with the whole process.

read more
Krista Smith
14:48 24 Sep 18
RIGNEY NEWS
---
The Words Theft, Burglary, & Robbery Mean Different Things
---
Tales from the Brown Desk – Episode 26 – Drug Possession in Indiana, Role of Criminal Defense Attorneys, & Florida Man
OUR PHILOSOPHY
1
---
What Is Your Goal?
Everyone in the justice system has a desire, or at least a hope that things will turn out their way. But even if you can't articulate what your exact best-case scenario is, our Indianapolis criminal defense lawyers can help you understand what your options are, what your chances are, and what the best course of action is. No lawyer has spent their career delivering nothing but good news, but our attorneys will always provide a frank assessment of your legal situation.
2
---
How Do We Get There?
The short answer is hard work on your behalf. The longer answer is that our criminal defense attorneys take our years of experience in criminal law and use it to determine a multi-step course of action for your case. This process will include a full discovery review, an examination of the case for potential suppression issues, and plea negotiation. It may also include a bench trial, a jury trial, a guilty plea hearing, and/or a sentencing hearing. Whatever the result, an attorney at Rigney Law LLC will be with you every step of the way.
3
---
What You Need To Know
At Rigney Law LLC, we believe the only way our clients can receive the top-quality representation we want to provide is by being well informed regarding the issues that surround their case. Our lawyers are committed to providing a direct and frank assessment of your case, whether that be good news or bad news. We can't promise it will always be good news—but we can promise that it will always be the truth. And, at the end of the case, we will be there helping you down the path you've chosen, no matter what direction the case goes.